Ifeoluwa Ogunbufunmi, Co-Founder of Stellar Delicacies, is our lady boss today and we love the fact that she was able to build a thriving business by identifying a gap in the market and merging her passion for businesses with her mum's love for cooking. What an excellent combination! Read about her journey as she shares great insights in her interview with us.
Can you briefly describe yourself and your business?
Hi, my name is Ifeoluwa Ogunbufunmi. I'm currently training to become a Lawyer at the Nigerian Law School. Asides my total love for law as my profession, I am very passionate and excited about growing businesses to their full potential, and even beyond expectations. I am the Co-Founder of Stellar Delicacies, a cooking convenience business (as I like to call it) which I started with my mum. It was finally time for both of us to take the leap of merging her excellent cooking skills with my passion for business management and strategy. Stellar Delicacies is a cooking convenience business which aims at taking away the stress associated with cooking in Nigerian households. Working mums, bachelors and the likes finally have the best options of tasty Nigerian Soups and Stews at affordable costs, with home delivery and impeccable service, all as a result of our services at Stellar Delicacies.
What is it like being a female entrepreneur?
It's been eye-opening and exciting at the same time. I have realised that an idea in your head isn't necessarily the same as its practical realities, but I'm grateful for the experience so far. Managing a business, while at the same time thinking of new ways to broaden clientele has kept me constantly on my toes.
What new innovation have you introduced to your business?
Running Stellar Delicacies, we decided that every client is going to be treated as SPECIAL. We make everyone matter. Our client's meals are based on instructions and great understanding. This has worked great so far and leaves people with the best experience and unbelievable referrals for us.
What will you say is responsible for your success so far?
First of all, Stellar Delicacies started based on insight and inspired thoughts from The Almighty. He has been our True Helper and Sustainer. I'm constantly reading and speaking to people on how best to improve our service. I believe we never stop learning, and that being a major mantra, I have seen great results so far.
Are there any unique challenges that female entrepreneurs face generally?
Female entrepreneurs genuinely always want to stand out, because we are great thinkers and hard workers. I think it gets a little frustrating when sometimes you realise that fellow women who have risen against all odds are not doing as much to ensure the younger generation grows. There is a key role for "women to support women" which is beyond a hashtag and conferences and publicity. Genuine impact and mentorship should be the backbone of it all.
What values and principles have helped you so far?
As regards values and principles, never forgetting where I'm coming from and the need to simply be excellent at every single thing I lay my hands on to do. I believe diligence, just like the Bible says will cause me to stand before kings and not mean men.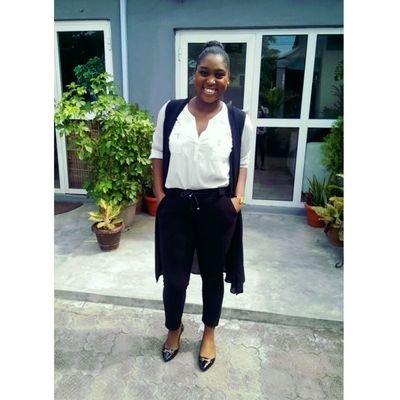 Why did you decide to go into this particular line of business?
My mum and I saw a gap that we knew we had to fill; people tired of spending so much money eating out, working mums constantly worried about their growing kids not eating proper meals and people just craving fresh Nigerian soups and stews. We decided to bridge that gap.
What keeps you going when the odds are against you?
The fact that I cannot give up when things do not go exactly as planned. I have come to understand the need to embrace my near-wins and know that failure is part of the success story.
What's your five-year plan for your business?
In five years, I see Stellar Delicacies catering for hundreds of Nigerian households. I see people flying into Nigeria for business or pleasure and asking about Stellar Delicacies right from the Airport because they've heard so much about our excellence and service. I also see a business that blesses lives, provides jobs, and pays people's fees because we've moved from the point of personal success to impacting lives.
What do upcoming female entrepreneurs need to do to be successful in this path?
I believe that as a female entrepreneur, your relationship with God changes the game. You see things others don't see, you hear things others don't hear and the world marvels at your success.  I also believe that trusting the process and staying humble equips you with tools that cannot be learnt.