"From Academy Award–winning actress Lupita Nyong'o comes a powerful, moving picture book about colorism, self-esteem, and learning that true beauty comes from within.
"Sulwe, has skin the color of midnight. She is darker than everyone in her family. She is darker than anyone in her school. Sulwe just wants to be beautiful and bright, like her mother and sister. Then a magical journey in the night sky opens her eyes and changes everything. In this stunning debut picture book, actress #LupitaNyong'o creates a whimsical and heartwarming story to inspire children to see their own unique beauty." ~
Simon & Schuster
In January of 2018, Lupita spoke to The Hollywood Reporter about Sulwe. She said: "Sulwe is a young Kenyan girl who, though her name means star (in Luo), her skin is the color of midnight and she's uncomfortable because she's the darkest in her family and goes about trying to change that, then she has this adventure that leads her to accept herself."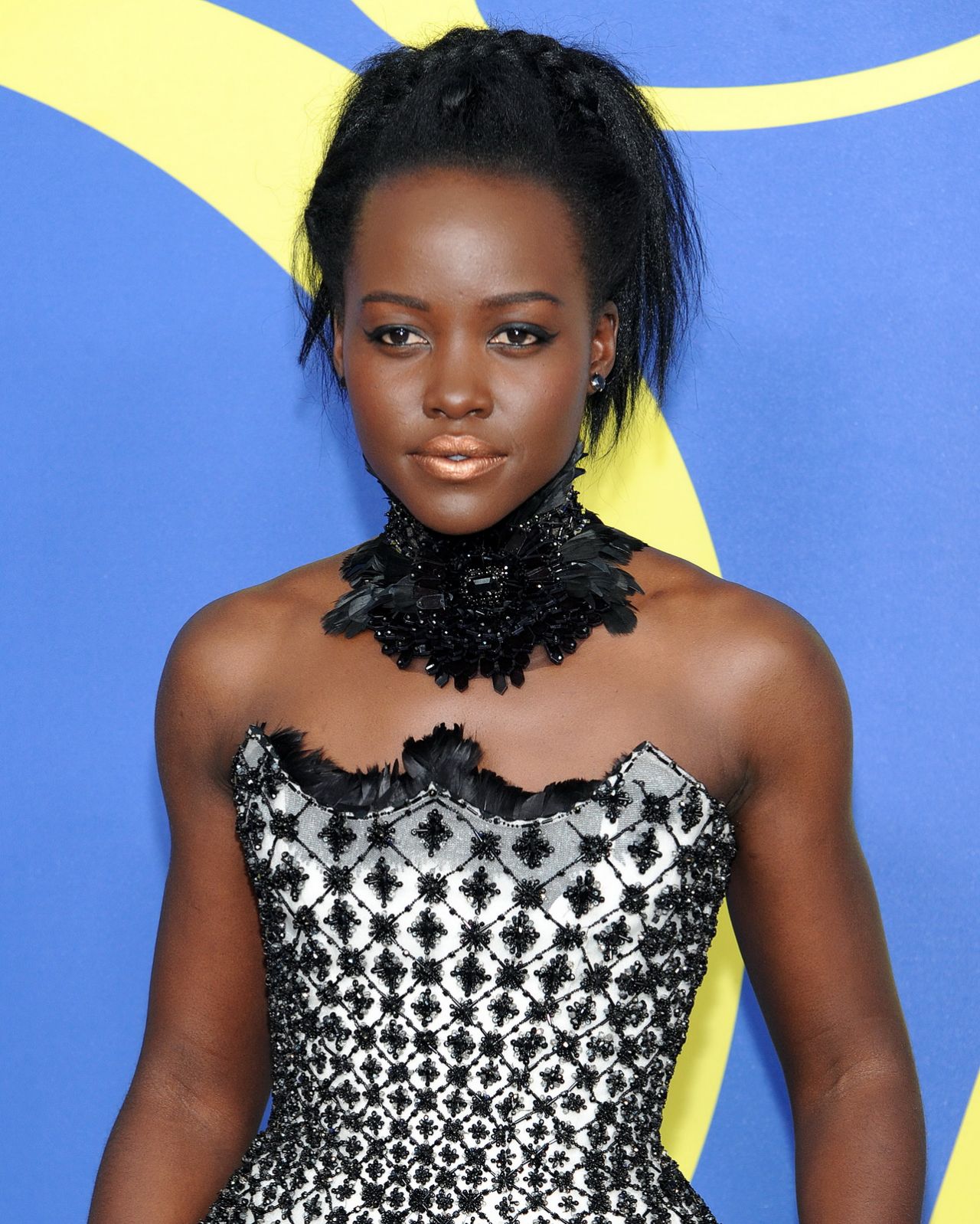 She further added "There is a part of me that will always feel unattractive and that's OK, because it will keep me grounded. I don't need to be so full of myself that I feel I am without flaw. I can feel beautiful and imperfect at the same time. I have a healthy relationship with my aesthetic insecurities." The book will hit major book stores on October 1, 2019.
She shares more about her body insecurities and resolutions going forward in this interview with Elle Magazine.

This speech also addresses her thoughts on black beauty.
Lupita became the first Kenyan and Mexican actress to win an Academy Award following her debut appearance in the groundbreaking movie- 12 Years A Slave.