Ibtihaj Muhammad, who won a bronze medal in Rio last year, durng the Olympics just had a barbie doll modelled after her.
The first hijab-wearing Barbie doll has been released to honour her as the first American fencer who to wear the Islamic headscarf while competing at the Olympics.
For Ibtihaj, the doll is a "childhood dream come true" The New Jersey athlete used to make tiny hijabs as a child out of tissues to wrap around the heads of her Barbie dolls so they would look more like her and her sisters.
The company which makes the dolls has in the past been criticised for making them too thin and overly sexualised.
Now the maker Mattel says it is planning to release a range of new figures next year modelled on inspirational women.
The Barbie doll was unveiled at Glamour's Women of the Year summit.
"When I think about my own journey, me being a Muslim girl involved in the sport of fencing, there were people who made me feel like I didn't belong," Muhamm ad said.
"For all those people who didn't believe in me, this Barbie doll is for you."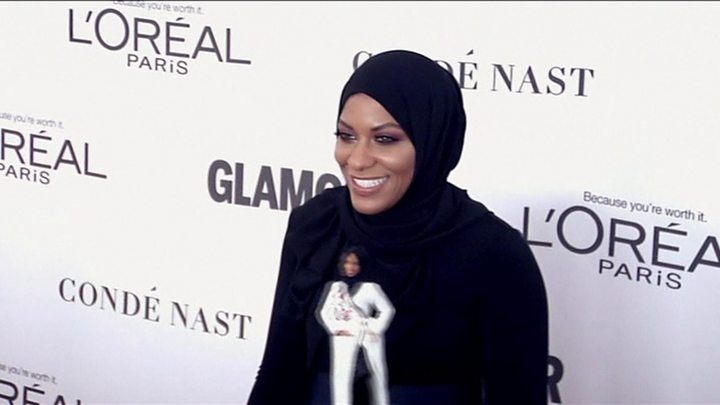 The Barbie designed in her likeness has full fencing gear, including a mask and sabre, wears training shoes and has a hijab around her head.
Muhammad said she hoped the doll would inspire girls "to embrace what makes them unique."